March 2010: The Color Show | Escapes Magazine
Color, a five-letter word but with a meaning so deep, it touches and moves our lives profoundly. Did you know that color can influence your mood, eating habits or sleeping routine? Color is in everywhere and in everything, and the best exponent of color and its influence in our lives is PPG Pittsburgh Paints.
PPG is a well-established group of over 100 years leading the market of coatings, specialty products and services. Recently, PPG Pittsburgh Paints throughout its certified dealer in Baja California Sur, Productos Famza, presented the upcoming tendencies of color in the program The Voice of Color, and ESCAPES Magazine was invited to  participate at the event, and experience the new color trends for 2010/11.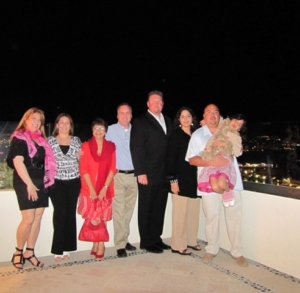 The Voice of Color was developed on the premise that 'every color has an emotional association and that individuals are drawn to different colors for reasons inherently tied to their unique personalities.' With more than 1,800 colors to choose from, it offers their signature five-color decorating color chips to assist homeowners, architects, engineers and designers in choosing colors for all the décor elements in their space. PPG employs more than 20 color stylists around the world, each specializing in different markets, who collaborate to determine styles and color trends for the home, electronics, and automobiles.
For their market in the South of Baja, Productos Famza presented The Color Show and invitedtop American Interior Designer Karolyn Spagnolo to talk about the new tendencies in color and design. "Today's color trends have staying power. You renew instead of buying new. You choose sustainable colors with an environmental and economic awareness that's becoming second nature for us all", mentioned Karolyn during her presentation…
Click for the full Escapes Magazine article!