Beautiful Things Happen When A Designer Joins You On Your Journey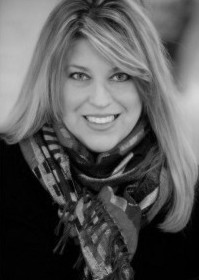 Whether you are golfing at Treesdale, dining on Mt. Washington, or touring Sewickley, the impact of Spagnolo Design is present all around the city of Pittsburgh. Karolyn Spagnolo creates a special environment for each client that blends quality with elegance in Interior Design. That's the reason her clientele includes some of the Pittsburgh Steelers and even a few TV celebrities.
Karolyn is a hands on designer that you can count on to be involved in every aspect of your project. Karolyn will use her expertise along with your inspiration at all stages of design starting with the initial consultation, through the final installation of your project. Karolyn's design touches will ignite your imagination! No project is too big or too small. Whether you just need help with a window treatment, choosing paint, space planning or a complete home remodel, Spagnolo Design is here to help in the Pittsburgh Interior Design market.
I think Karolyn has a special gift of looking at a room or home and creating a concept that truly reflects someone's own personality. She is creative and listens, and her implementation of the design is exceptional. In our home, Karolyn worked with us to take several rooms to the next level – and, that involved working with contractors and vendors to pull it all together. She has a great team; they are efficient and they worked very hard to make us happy with the end result. We highly recommend Karolyn, as she is an expert who is extremely gifted and knowledgeable in interior design.
I have worked with Spagnolo Design for the last 12 years in all phases of building and decorating my home. My home has been featured in several Pittsburgh design magazines and the coverage is entirely based on the beautiful work that Karolyn and her team contributed. The difference is in the details and the unusual design elements that she incorporates into any space. Her ground work is to get to know the family /person and then incorporate their "style" into the room design. The result is a beautifully designed room that has been created for you and your family. I highly recommend Spagnolo Design for any of your design, build, or home decorating needs.
Karolyn was very professional and provided great ideas. Her eye for paint color and design from paint ideas to artwork to furniture and window treatments is incredible. She encouraged me to think outside the box and helped my husband and I merge our different styles into something that we both love. She sourced products that were within our budget and in some instances actually less expensive than the same item in a retail store. People who visit my house rave about the design and can't get over some of the ideas Karolyn suggested.