Home Design & Remodeling Resource Guide 2006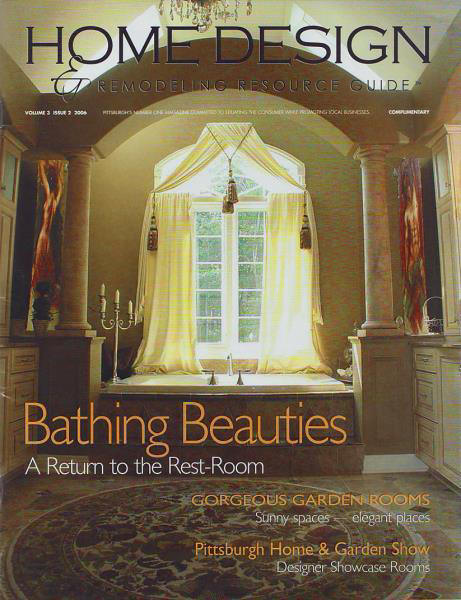 Agraceful arch supported by "marble" columns is repeated over the vanity in this sumptuous master bath designed by Karolyn Spagnolo; these arches echo the curves of the stylishly-draped window (see front cover).
Colorful canvasses depicting sensual make and female forms flank the elegant raised tub; a circular rug provides a soft landing spot in front of the marble-tiled steps. A crystal chandelier and matching sconces dangle like jewelry to complete this fashionable ensemble.